20 September 2017
---
PM hits back at Tony Abbott after former prime minister says clean energy target would be 'unconscionable'
---
Malcolm Turnbull says Australia has a renewable energy target now because of decisions Tony Abbott took as prime minister, and he claims the Coalition is "united" in ensuring that Australians have affordable and reliable energy.
Turnbull's sideswipe at Abbott followed the former prime minister declaring in an interview with his former staffer Peta Credlin, and the Sydney shock jock Alan Jones, that it would be "unconscionable … to go further down the renewables path" by implementing a clean energy target.
Campaigning in Brisbane amid speculation the Labor government in Queensland will shortly call a state election, and facing sustained questioning about Abbott leading a backbench revolt against energy policy, Turnbull said he did not intend to run a commentary on other people's remarks.
But he said the renewable energy target "was amended and legislated in 2015, while Tony was prime minister".
"So, it's part of the law and we are committed to that."
Turnbull said the government's current internal deliberations went to energy policy after 2020 and the new policy would ensure "affordable and reliable energy, and, of course … meet our emissions reduction obligations under the Paris agreement".
Earlier in the day, the deputy prime minister, Barnaby Joyce, warned Abbott to pull his head in, arguing the ultimate outcome of government dysfunction on energy policy would be a Labor government.
But far from pulling his head in, Abbott told 2GB on Wednesday afternoon he could not "and won't" support a clean energy target if the government moved to legislate it.
But while confirming he would cross the floor, Abbott then backtracked, suggesting it probably would not come to that because "on this issue, I think the backbench will end up saving the government from itself".
Noting that all wisdom did not reside in the executive wing, Abbott claimed the prime minister and ministers had begun to have second thoughts about the clean energy target when the idea encountered first backbench resistanceafter the Finkel report was published.
"I'm confident the government will see the sense of these arguments," Abbott said.
East coast gas market 'dysfunctional': Sims
The renewed government infighting came as the chairman of the Australian Competition and Consumer Commission on Wednesday characterised the east coast gas market as "dysfunctional" and said the LNG industry was "largely" still not supporting the domestic gas market despite heavy-handed government intervention.
In a significant speech at the National Press Club, the ACCC chairman, Rod Sims, issued a public warning to the Turnbull government to tread carefully with its new energy policy, given Australian consumers and businesses were already paying far too much for power.
He said there were no silver bullets to reduce power prices, greenhouse gas emissions and make the grid more reliable.
Sims said the drivers of electricity price increases were network prices (41%), then higher retail costs and margins (24%), and generation costs (19%) – with green scheme costs contributing 16%.
With network reliability a major focus of the government's thinking, Sims said the government needed to "weigh very carefully" its policy interventions, because, ultimately, consumers would bear the costs.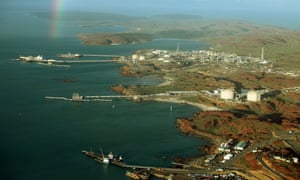 With the government mulling a new clean energy target that passes the costs of emissions reductions through to consumers, Sims urged the government to "be very careful with new or enhanced ideas that incur costs that are to be smeared across all electricity users".
He noted that governments had implemented "some stunningly generous green schemes", such as solar feed-in tariffs, and the costs of those schemes were borne by consumers. "Many people think there is no cost but there is a cost and consumers are paying it," the ACCC chairman said.
Sims said the government needed to separate an objective to make energy prices more affordable from other policy objectives to lower greenhouse gas emissions and make the grid more secure – and avoid "silver bullets that are said to address all three objectives."
He said new regulations imposed on retailers could have unintended consequences and any move to re-regulate energy prices "would see many consumers paying more, sometimes a lot more than they are now".
Sims said the government also needed to bear in mind that a lack of competition in electricity retailing and generation was contributing to higher prices paid by consumers.
He was sharply critical of LNG producers selling excess gas on the international spot market rather than selling it back into the domestic market, and the competition boss contradicted recent upbeat assessments by ministers that the threat of being hit with export controls had already made more gas available for domestic consumption.
Sims said none of the recent activity by gas producers had made "any serious inroads into the gas supply problem".
His stark assessment contrasts with bullish comments last week from the deputy prime minister, who told reporters gas companies had already responded to the government's proposed export control mechanism by making more product available.
After declaring things had improved, Joyce then appeared to argue he had not pulled the trigger on the gas mechanism because it wouldn't deliver the desired result. "If we pulled the trigger on this some time ago then would that gas we brought on to the market be there? No," Joyce told reporters last week.
Sims has been previously critical of the gas export mechanism but the picture he painted at the press club was the government was now in the worst of all possible worlds and had very little choice but to intervene.
The ACCC will shortly hand two reports to the Turnbull government: one on electricity and another on gas.
---